Project Scope
User Experience
Bespoke Development
API Integration
SEO
Live Website
About the client
Parking4Cruises are an established cruise parking company based in Southampton. They're well known for exceptional customer service, and since the business was formed in 2009, that had been the foundation for their steady growth until 2018, when growth started to stutter.
We discovered that their website was the primary reason for their stalling growth.
Originally developed in 2012, the booking process wasn't intuitive, and it wasn't geared up for mobile or tablet users, having a big impact on their search engine rankings as well as usability.
Our strategy for success
First we used discovery and research to determine the primary problems to solve. Then we developed a plan to solve them.
The Challenge
The bottom line was to increase bookings. Just making the website prettier wasn't going to do that. We had to boost booking numbers, and as a secondary goal, reduce the number of customers contacting with questions and enquiries.
The Solution
We started with an SEO audit to identify existing issues and new opportunities. We rethought the booking procedure from the ground up and integrated with the DVLA API to make the booking process quick and simple by any measure.
The Results
Since launch, the improved booking process, SMS updates and superior User Experience are often mentioned in customers' positive reviews. And most importantly, the booking figures that had been stagnating have increased considerably.
Rethinking the booking process for an improved user experience
The booking process on the existing website was cumbersome, with lots of data entry required. We made significant improvements by integrating with various systems and APIs, cutting the amount of form fields in half.
In an industry first, we removed the requirement for customers to specify their vehicle drop off and pickup times. We now use an SMS API that sends customers a message on the morning of their booking day, that just needs a reply when they're 30 minutes away.
Removing customer friction and reducing admin work
Research showed that customers were concerned about where their car would be kept, and how far it would be driven whilst they were away. We responded by including a dedicated page showing details of the Parking4Cruises parking compound for complete transparency.
As a result of no longer requiring vehicle drop off and pickup times, time spent providing customer support was significantly reduced. Customers are no longer worrying about whether or when they were expected, or what they needed to do on arrival.
Clear messaging
The Parking4Cruises home page puts the booking process front and centre, but also addresses the questions and issues we know customers are most concerned about.
Live Website


The numbers don't lie
The new website wasn't just a big upgrade on the visuals, but it also led to a big increase in booking numbers for Parking4Cruises. These amazing figures can be attributed to both an increase in organic web traffic AND an improved conversion rate.
The numbers exceeded even our own expectations. We also received tremendous feedback from customers, showing that not only were they more likely to book with Parking4Cruises, but their booking experience was also more positive.
Statistics from the first 12 months
253%
Return on investment
44%
Reduction in bounce rate
25%
Increase in mobile traffic
Beyond the website
We have worked with Parking4Cruises for nearly 10 years, creating bespoke tools that help them manage every aspect of their business. From staff rotas and booking management tools, to an Android app for Meet and Greet staff to check in customers.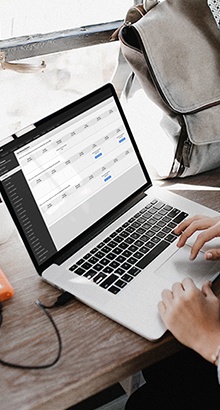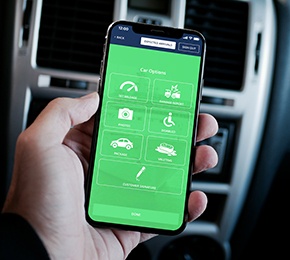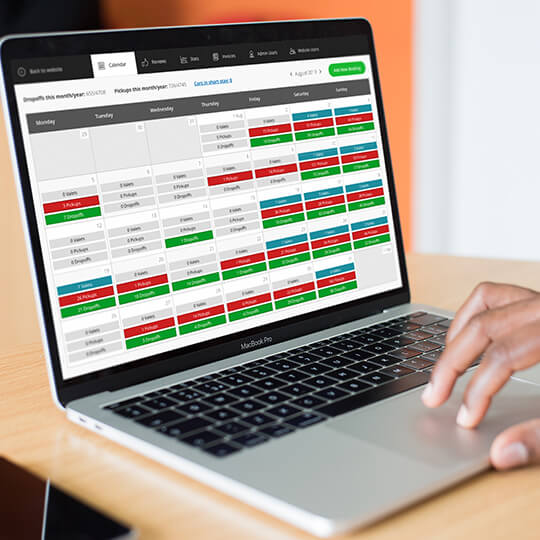 Ready to get the Edge?
Become our next successful case study. If you have a project, whether it's big, small, complex or simple, we'd love to hear from you.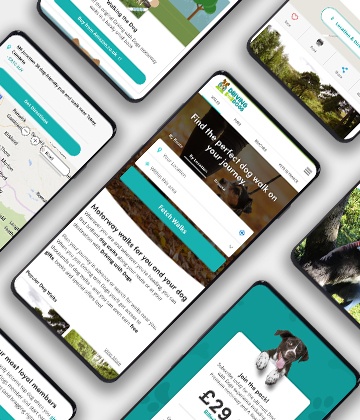 A 10 year old website transformed from hobby to successful business with big revenue increases.
Read Case Study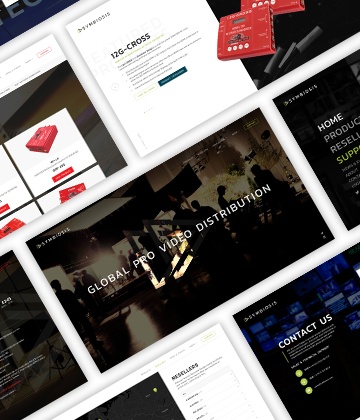 This rebrand and redesign needed to appeal to distinctly different global audiences.
Read Case Study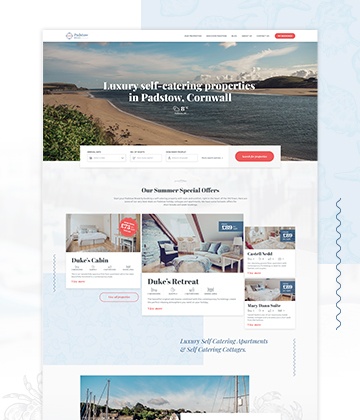 Amazing luxury properties showcased by a stunning brand and website design.
Read Case Study