Make the right first impression
You only have one chance to make a first impression. Our websites make sure that your customer's first impression is the right one.
But more than just looking great, our strategic approach to website design means that every aspect of your new website is created with your user in mind.
We design your website to solve your customer's problems, answer their questions and make your business the obvious choice.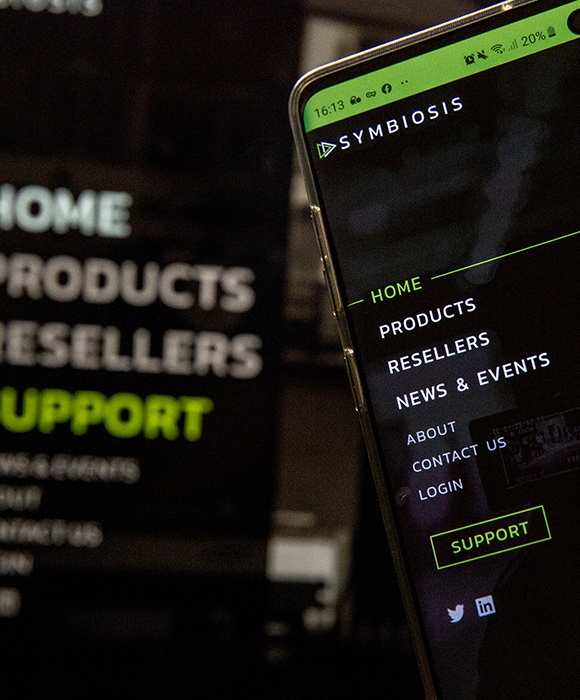 Websites that make a difference
Truly outstanding web design requires excellence in a whole host of different areas, from the creative, to the technical. Our team's extensive design skills allow us to create innovative websites that make a big impression and bring big results.
Everything we do is bespoke, and every project is perfectly tailored to your business needs.
Beyond launch
Our job isn't over when your project goes live. We provide services in support and online marketing to help your business grow.
Ongoing website support and growth
Mobile design
Every website we make is fully responsive and individually optimised for a range of devices sizes, including different mobile and tablet devices, all the way up to desktop and large displays.
Up to 80% of your visitors could be browsing on mobile, so we give the mobile experience just as much attention as desktop.
UI design
User interfaces should only ever be a delight to use. When we're looking at UI design, we create experiences that your customers will love.
It doesn't matter whether your project is a small brochure website or a full scale web application, we'll create a UI design that is simple to use and looks fantastic.
UX design
UX design can make the most complex website feel easy. We focus on your user, and how to make their experience feel effortless.
Great UX starts with great strategy, so we do extensive user research and make our plans with sketches and interactive wireframes, aiming to create a completely frictionless website.
Ecommerce design
An online shop requires a very different approach, not just making your products easy to search and buy, but creating sales enablement tools that make a lasting impression and relationship with your users.
We look at your customer motivations and carefully plan bespoke checkout processes, making the experience perfect for the users' needs.
Accessibility
Your website should be usable for everyone. It's not just an ethical necessity - it's good business sense too.
All our websites are accessible to people with disabilities, including visual impairments and physical disabilities. We perform accessibility audits on all our websites to make sure they are inclusive.
Wordpress Design
We design bespoke Wordpress websites for clients who love the platform. Not re-worked themes, but fully original designs.
Wordpress isn't always the perfect choice (even if it's something you're familiar with), so we're always up front with you about whether we think Wordpress will be right for your project, or if a custom CMS might work better.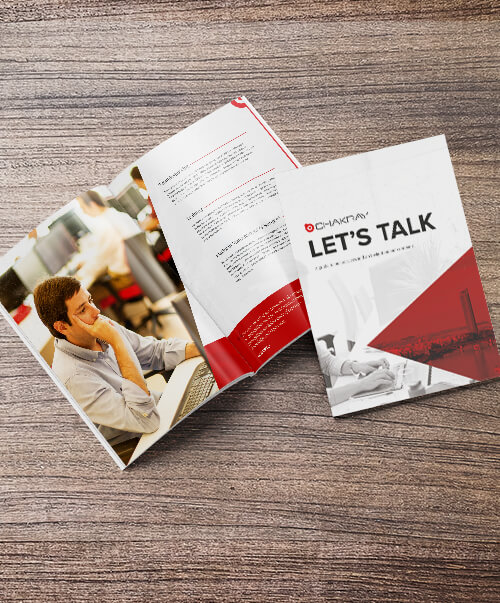 Graphic Design
Great design is for more than just websites. Our talented in-house graphic designers apply their vision and creativity to a range of projects, including logo and print design.
We often provide supporting and marketing materials for our clients based around their branding and website design. We've provided:
Brochures
Business cards
Flyers
Posters
Letterheads
Bespoke print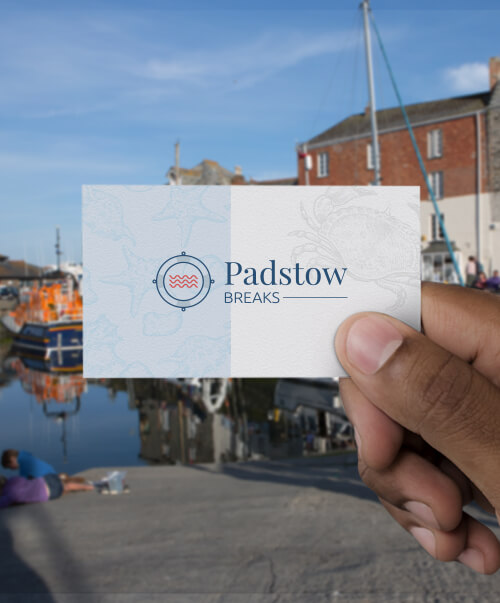 Branding
Some of our most successful projects have started with branding. When we talk about branding, we don't just mean a logo. Real branding is about a company's entire identity.
Visually it includes your logo, typography, colours and photography. But it goes beyond the visual, it's about creating a brand that your customers connect to and engage with. That's the best starting point for a successful project.
Ongoing growth for your website and your brand
A project isn't complete come launch day. There are so many ways in which you might want to grow, refine or change your website as your business develops.
We offer clients optional ongoing design services, providing you with regular design time for your website or print work on a monthly basis. These start at 8 hours per month, and can be combined with retainers for development, support, marketing and more.
Growth and Support
Let's work together
We're always excited to hear about new opportunities, so if you need help with your project, have a great idea, or want a new lease of life for your website, get in touch.
My new website is awesome
Thank You to the Edge of the Web team for a fantastic product and continual service 🌟🌟🌟🌟🌟.
Paula Walters
Padstow Breaks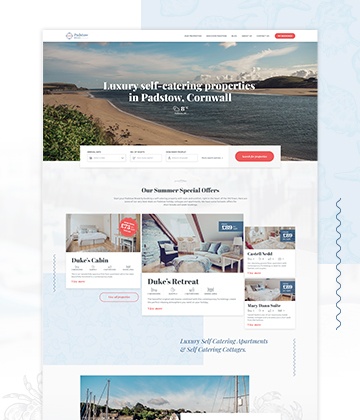 Amazing luxury properties showcased by a stunning brand and website design.
Read Case Study