Discover success
It might feel like the least thrilling part of the process, but discovery is vital to creating a project that brings your business success - and that's pretty exciting.
It's this phase that sets out what your goals are, based on intensive research on you, your industry and your customers. Working together, we can then develop a plan that's going to achieve your aims.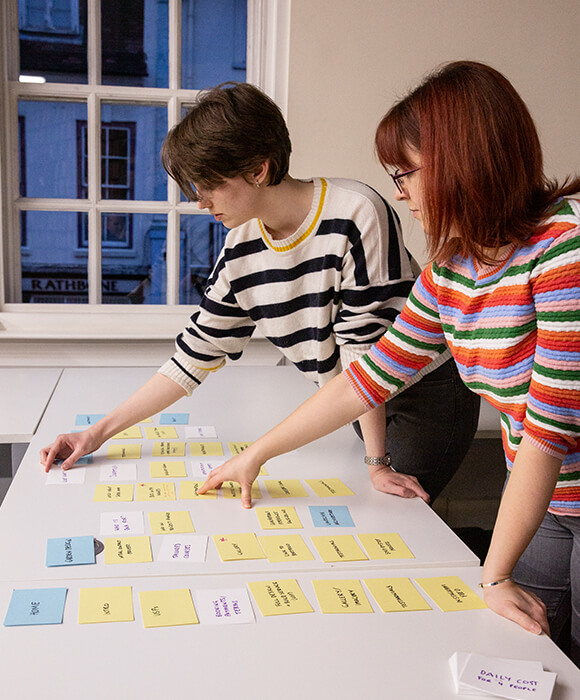 A strategy for standing out
Every project is unique. Every project needs to be considered on its own merits. It's not good enough to assume that something that worked for another client will work for you.
So we always start from scratch, finding out what you want to achieve with the project, and how we can create a product that succeeds for you.
Some of our clients come to us with clear goals and plans, and some need more help from us.
But regardless of where you are on the scale, we'll use a range of techniques to research, identify and refine your goals, as well as creating a roadmap for reaching them.
Requirements Gathering
This is usually the best place to start. Requirements gathering is where we work out what you're trying to achieve with the project, as well as scoping out the functionality you need.
By establishing the parameters for success, we can shape your project in the best way to meet those aims and even set out benchmarks to assess how well we've done.
User Personas
You can't cater to your customers if you don't know who they are or what motivates them. Through research and collaboration, we identify key user personas and consider what they're trying to achieve on the website.
By scoping out the pain points and positives for your customers, we can create a website that smooths over their worries, solves their problems, and makes choosing you a no-brainer.
Content Strategy
Content is often a big sticking point for clients. It can be incredibly difficult to know where to start, or what's expected of you.
But we make it easy by using a card sorting exercise that helps us work out together what content you need and where it should appear on the website. This gives us a structure we can develop into a sitemap, and gives you a simple blueprint for what needs writing.
Sitemap Creation
Your sitemap will be driven by the content strategy. That means that we're building the website around the messaging you need, not any "standard" selection of pages.
This creates a dynamic, flexible structure based on UX and your own unique needs, built on logical groupings with clear labels that guide users to the next stage.
Wireframing & Prototyping
Wireframing is hugely important, and we like to undertake it quite early in a project. The wireframes not only give a visual structure for the pages and content, it forms the first key stage in user testing.
We start with sketches, which we then turn into an interactive prototype, which you can click through and use to make sure that content is easily accessible and structured logically.
Let's work together
We're always excited to hear about new opportunities, so if you need help with your project, have a great idea, or want a new lease of life for your website, get in touch.
How do you choose a web design team?
For a small business without technical know-how it means you have to kiss a lot of frogs in suits before you finally reach the people who really can deliver on their promises. It took us over two years to find Edge of the Web and they were definitely worth waiting for.
Edge of the Web has in-house people with impressive technical skills, and clever designers. But what sets them apart is the ability to communicate with clients, the integrity to do the best for the project and not waste time and money on short-term solutions, and the willingness to listen and understand a brief.
For us, Edge of the Web have become trusted allies over time and we'd unreservedly recommend them.


Lezli Rees
Driving with Dogs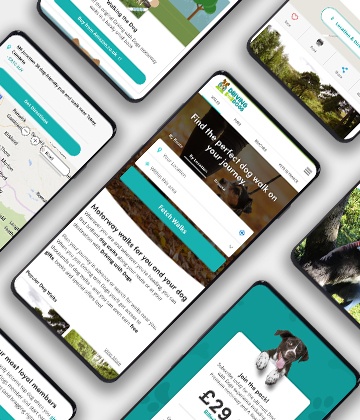 A 10 year old website transformed from hobby to successful business with big revenue increases.
Read Case Study