Client
Becky Kerr Photography
Project Scope
User Experience
Conversion Rate Optimisation
SEO
Content Marketing
Live Website
About the client
Becky is an outstanding wedding photographer with over a decade of experience. She has hundreds of delighted brides and grooms, and clients often return to her for professional photos of big events and family portraits.
But Becky noticed that her website traffic and leads for wedding photography were beginning to dwindle compared to previous years.
A bit of research showed that competition in her local area had skyrocketed in recent years, so we knew we had to explore new ways to generate traffic as well as finding out how her current website could do more.
Our strategy for success
We love projects with clear goals - it means our focus can be entirely on achieving them.
The Challenge
The problem was simple - Becky wasn't getting enough wedding enquiries through her website. She gave us complete freedom to take whatever approach we thought would provide the best results.
The Solution
We re-worked the website to improve onsite SEO and geared the website towards converting those users into leads. Beyond the launch, we planned and established an ongoing SEO and content marketing campaign.
The Results
We started seeing improvements in traffic and enquiries within 3 months. These numbers are continuing to improve as we carry out new ideas and tweak our strategy as we learn from the campaign results so far.
A website that's more than just a pretty picture
Most clients approach us with a website that is outdated, no longer reflects their business, or is downright bad. But that wasn't the case for Becky. Her website was actually well put together. But it wasn't delivering the results she needed.
Pretty isn't enough to bring you business. So we reworked the existing design, with a big focus on improving the user experience. We also overhauled the onsite SEO, and updated content to be easier to read (and more search engine friendly).
Results in a snap
Our changes to the website had an immediate impact on the conversion rate of the website. Within 6 weeks, our onsite SEO efforts stopped the downturn in traffic, with numbers increasing compared to the previous year.
We're continuing to test changes to the website so we can maximise conversions. And our local SEO and content marketing efforts are also beginning to bear fruit and show further increases in traffic.
Designing for results
Photography is obviously an incredibly visual medium, and we had to walk a fine line between showing off Becky's amazing photography and optimising for page speed and SEO.
Visit Website


Maximising traffic
We embarked on an ongoing marketing campaign beyond the website launch, bringing in more organic web traffic.
Content Marketing
We produce regular blog articles aimed to bring in relevant traffic from various long tail keywords. We also produce guest posts for other websites in the wedding industry, and perform outreach to influential online wedding magazines who might want to feature Becky's fabulous work.
Local SEO
Our research revealed that most engaged couples look for photographers close to their venue when planning a wedding. Becky had already got a lot of positive reviews, so we looked to make the most of this by automating review requests, improving N.A.P. citations and implementing relevant schema markup on her website to show off her locality.
I love my new website.
My website and my business has been transformed! I love the new design of my website, but most of all I love the number of people who are now booking with me.
It's been a great experience and a great investment. Thanks to the EOTW team.


Becky Kerr
Wedding Photographer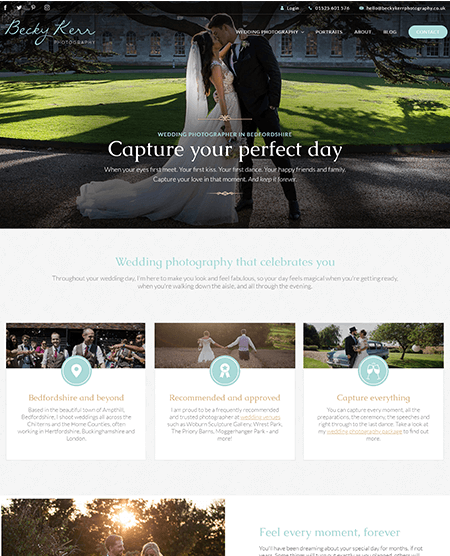 Ready to get the Edge?
Become our next successful case study. If you have a project, whether it's big, small, complex or simple, we'd love to hear from you.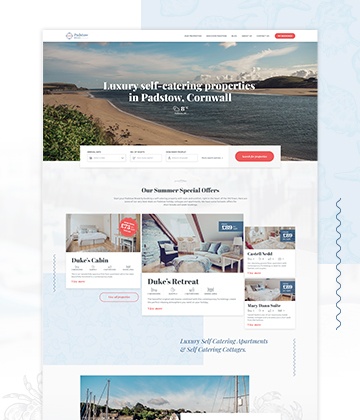 Amazing luxury properties showcased by a stunning brand and website design.
Read Case Study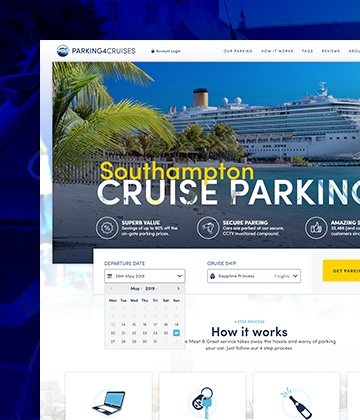 Industry-first innovations resulted in a Return on Investment of 253% after the first year alone.
Read Case Study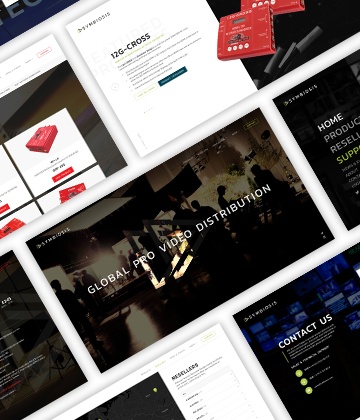 This rebrand and redesign needed to appeal to distinctly different global audiences.
Read Case Study